Photo Credit : Andrew Norse
Photo Credit : Stuart Seeger Texas Bluebonnets
Photo Credit : Andrew Norse
Photo Credit : Stuart Seeger
Photo Credit : Jeff Gunn
Photo Credit : Jeff Gunn
Photo Credit : JD Hancock
Photo Credit : Aleksandr Zykov
Photo Credit : Aleksandr Zykov
Photo Credit : Chris McInnis
Photo Credit : Jeff Gunn
Photo Credit : Jeff Gunn
Photo Credit : Jeff Gunn
Photo Credit : Jeff Gunn
Photo Credit : Russ Walker LBJ Presidential Library and Museum
Photo Credit : Kari Sullivan
Photo Credit : aaronisnotcool
Photo Credit : JD Hancock
Photo Credit : Jeff Gunn
Photo Credit : Jeff Gunn
Photo Credit : Gary J Wood The Oasis at Lake Travis
Photo Credit : Gary J Wood Oasis on Lake Travis
Photo Credit : Stuart Seeger
Photo Credit : Tatsuhiko Miyagawa
Photo Credit : Tatsuhiko Miyagawa
Photo Credit : vxla Texas BBQ
Photo Credit : vxla
Photo Credit : Steve Snodgrass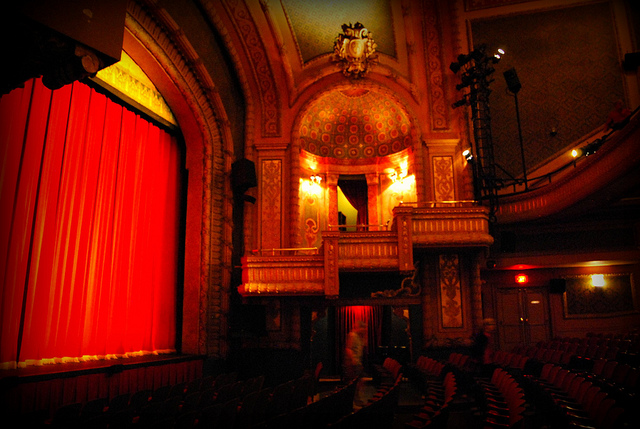 Photo Credit : Paul Lowry
Photo Credit : Kumar Appaiah
Photo Credit : Stuart Seeger
Photo Credit : Matthew Rutledge Texas State History Museum
Photo Credit : Stuart Seeger
Photo Credit : Jerry Centanni Texas Capitol Building
Photo Credit : Jeff Gunn
Photo Credit : Jeff Gunn
Photo Credit : Earl McGehee
Photo Credit : Matthew Rutledge
Photo Credit : Timothy J Carroll Stevie Ray Vaughan Statue Austin Texas
Photo Credit : Bill Bradford
Photo Credit : Cameron Russell
Photo Credit : Maureen Didde
Photo Credit : Joey Parsons
Photo Credit : Ann Baekken
Photo Credit : Ann Baekken
Photo Credit : Steve Snodgrass
Photo Credit : Timothy Vollmer
Photo Credit : Pelle Sten
Photo Credit : Pelle Sten
Photo Credit : Davidlohr Bueso
Photo Credit : Davidlohr Bueso
Photo Credit : Gary J Wood
Photo Credit : Neeta Lind
Photo Credit : Neeta Lind
Photo Credit : Anna Hanks
Photo Credit : Kumar Appaiah Texas State Capitol Building Austin Texas
Photo Credit : Davidlohr Bueso
Photo Credit : Jeremy Keith
Photo Credit : Jeremy Keith
Photo Credit : Jeremy Keith
Photo Credit : Matthew Rutledge The Driskill Hotel Austin Texas
Photo Credit : Gary J Wood
Photo Credit : Gary J Wood
Photo Credit : Jerry Centanni Driskill Hotel
Photo Credit : Timothy Vollmer
Photo Credit : Kumar Appaiah
www.theglobaldigital.com Austin Texas
Austin is the Capital of Texas and may be best
known for its live music scene. The current slogan for
Austin is "The Live Music Capital of the World."
Whatever your taste in music may be, chances are
you'll find it in Austin. The annual ACL (Austin City Limits)
music festival has become well known for the eclectic
lineup of well known talent, and the crowds that attend.
The SXSW (South by Southwest Conference and Festival)
has drawn a large attendance for more than 20 years, and
combines music, film, and emerging technologies.
Austin has continued to thrive due to diverse economic
development, with technology, state government, and
education leading the way.
Austin is a food lovers destination with excellent choices in
local favorites as well as culinary temptations from world
renowned chefs.
Austin is a popular tourist destination and planning your
visit in advance is highly recommended.
Points Of Interest For Austin Texas
Texas State Capitol
Bullock Texas State History Museum
Lyndon Baines Johnson Presidential Library And Museum
Lake Austin
University Of Texas at Austin
Blanton Museum Of Art
The Paramount Theatre
Zilker Park
Barton Springs Pool
Frank Erwin Center
Austin Convention Center
Harry Ransom Center
Austin Museum Of Art
Mexic-Arte Museum
George Washington Carver Museum And Cultural Center
Ballet Austin
6th Street-Historic and Entertainment District
The Driskill - Historic Hotel
Darrell K Royal - Texas Memorial Stadium
Stevie Ray Vaughan Statue
Texas Memorial Museum (UT)
St. Edward's University
Lake Travis (nearby)
Hippie Hollow Park (nearby)
www.theglobaldigital.com